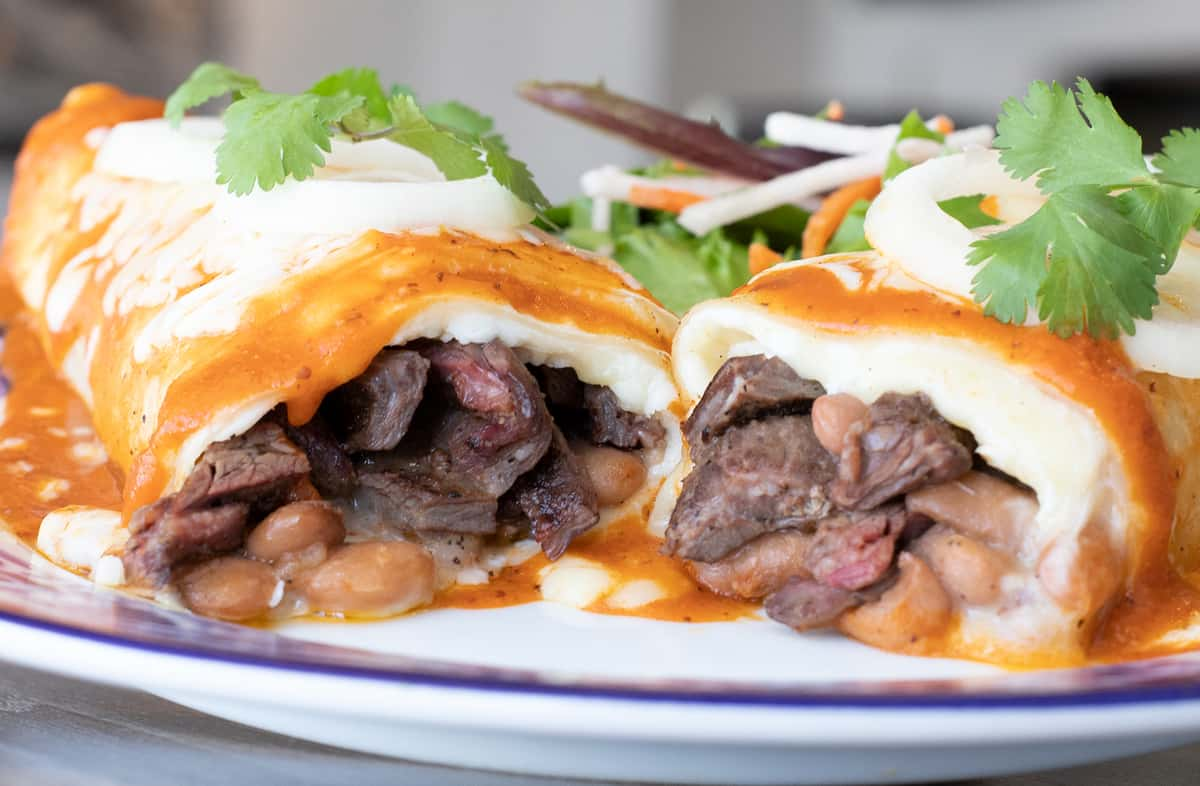 About Us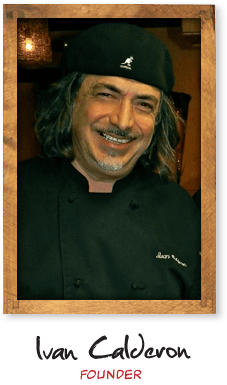 PHILOSOPHY
For over twenty five years, Taco Mesa "Healthy & Authentic" has been a leader in the marketplace and has developed a niche by incorporating into our menu ingredients reflecting our intention: to serve higher quality food over the counter at value price points than most full service restaurants.
Taco Mesa offers contemporary cuisine honoring our ancestors, our bodies, and the earth. Our new menu features GMO-free corn infused with herbs and spices from our in-house Tortilleria Organica. Whenever possible, we use wild and responsible seafood guided by Seafood Watch, greens from local sustainable, organic and regenerative farms and humanely raised meats. We are committed to recycling and composting along with using earth-friendly, biodegradable USA-made products.
"Tell us how you like it and we will prepare your meal that way" is a slogan in our wide-ranging and creative menu. We cater to the real Mexican-food eater as well as customers with special diets by offering vegetarian, vegan & gluten free items throughout our menu., We prepare our food in small batches daily to ensure top quality and freshness. We also offer freshly ground & pressed organic fruit juices. and our award-winning handcrafted margaritas are prepared to order with a balance of hand-squeezed fresh fruit juices and organic agave nectar.

PRESS

The Orange County Register
September 25, 1992 (Food Editor: Kitty Morgan)
"It turns out that Taco Mesa serves wonderful stuff and that everything Calderon says about the freshness and surprising combinations is true. Even when you pack it home and eat it a half hour later, it is delicious."

Daily Pilot
October 25, 1992 (Business Editor: Tony Cox)
"One of Calderon's former colleagues at El Torito, Gary Wilcox, said he is convinced Taco Mesa will be a success. Wilcox said he is impressed by Calderon's food quality, restaurant knowledge, instincts and work ethic."

Orange Coast Weekend
December 31, 1992 (Dining Editor: Maria Bird)
"If there are awards that cover the following categories: talent, grit, determination, intelligence, decency, and integrity, one would surely go to Ivan Calderon of Taco Mesa.

Orange Coast Magazine
July 1994 ("Politically Incorrect" by J. Warbana)
On Orange County, "One of my favorite places in the county, on 19th street in Costa Mesa was originally a Taco Bell, the some guys moved in with a better idea: make the sort of food they'd want to eat themselves - great, fresh, innovative Mexican seafood dishes that kick booty on most trendy Southwest eateries at half the price or less and treat customers the way they would like to be treated with humor and respect. I can't tell you how delighted I am every time I go there and see a line coming out of the place. Laborers, suits, college kids and families alike all hunkering down together, while the McDonald's next door is practically empty."

Los Angeles Times
February 23, 1995 (Jim Washburn - Orange County Live!)
"I live in Costa Mesa and feel luckily situated when it comes to restaurants within walking distance. One of my favorite places, Taco Mesa on 19th Street, is no great secret considering the lines the place gets. It's probably the widest customer mix you will find in the county, with day laborers, business suits, surfers, teen bohemians and others lining up for the great Mexican seafood specials."

Sunset Magazine
May 6, 1996 (Cover Story - In Search of The Ultimate Burrito)
Winner - Best Burrito in the Western United States
"Food writer Elaine Johnson and Bill Crosby taste tested throughout burrito country- as far east as New Mexico and as far north as Portland. Thank you, Bobbie Bennett of Huntington Beach, for leading us to our personal candidate for the west's best burrito: Taco Mesa's blackened chicken breast. It seems others share our enthusiasm, because this place is packed day and night with 20- and 30-somethings."

Los Angeles Times
August 15, 1996 (Food Editor: Max Jacobson "DMV Gorditas")
"Finding Taco Mesa is not a problem. It's the only orange and blue brick structure across from the Department of Motor Vehicles office in Costa Mesa. Parking can be a problem though unless you are gutsy enough to sneak into the McDonalds next door. Taco Mesa sounds like a place in an old John Ford western. Actually, it's a terrific Mexican food stand in Orange County, maybe the best Mexican food stand in California outside the famous La Super-Rica in Santa Barbara. There is a supernal clarity to the flavors here. Quesadilla rajas is cooked to crisp on the grill, filled with melted cheese and roasted pepper strips - it's better than most southland pizzas. Eat hearty, it's a three-hour drive to the legendary La Super-Rica in Santa Barbara and at least a day and a half to Mexico City."

Elmer Dills Recommends
"To Tacos and Beyond" - 1997
"For many, Mexican food is not usually associated with healthy dining. The free-wheeling use of lard in the kitchens of Mexico have been partially to blame; deep frying has been another negative factor in the minds of those concerned with dishes low in fat and cholesterol. But the trend in recent years has been towards much healthier methods of preparation; lard has been replaced by unsaturated oils, steaming and grilling has replaced deep frying. Fresh vegetables are much more in evidence than previously. A good example of this welcome trend is found at Taco Mesa. Authentic and healthy cuisine. Lard, MSG and other preservatives are not to be found in their kitchens."

OC Weekly - The Best of Orange County
October 17, 1997
Winner - Best Walk-Up Restaurant
"The inventive seafood-specials board rivals dishes you'll find at twice or thrice the price at trendy Southwest bistros. The everyday menu items- such as the calamari tacos- are always fresh and splendific."

OC Weekly
July 23, 1999 (Food Editor: Kelly McGinnis)
"I love everything about Taco Mesa, especially their calamari taco. There's a fine line between blackened (coated with spices and grilled) and seared beyond recognition (and tough as road kill). The Calderon brothers manage to blacken their calamari and keep it from toughening. Wrapped in a steaming four tortilla, the thick, juicy slabs of chile-coated calamari steak strips are among the tenderest sea creatures that have ever touched my lips. They also serve calamari in a tostada or in a salad topped with the Calderon brothers' version of El Torito's Mexican Caesar dressing, which they helped invent; pumpkin seeds, goat cheese and cilantro make it one of the best salads around. There's always something new to order, but since I can't do without the calamari, I usually get one taco and the soup of the day, which was recently crema de cangrejo (cream of crab), the crabbiest, creamiest version I have had of late. Sure the original Taco Mesa in Costa Mesa is a cool hang, but the Orange location is plastered with mural-sized canvases of color-saturated Rob Padilla paintings."

Orange Coast Magazine - Tasteful in 2000
March, 2000
"Ivan Calderon is responsible for creating this colorful quick-service restaurant that serves up Orange County's favorite Mexican food. Customers are lined up out the door for fresh, innovative items like tortas and big, freshly baked sandwiches with yellowtail or ahi topped with chili mayonnaise. Mango or papaya salsa and smoky chipotle butter sauce are often featured with the fresh fish and calamari daily specials. The blackened chicken burritos are legendary."

Sunset Magazine - Winning California taquerias & recipes
March, 2000
"Painted like a Taco Bell hut off to a fiesta, Taco Mesa fills soft corn tortillas with lively meat mixtures that seem both authentic and healthful -S.S."

Los Angeles Times - Orange County Calendar
June 10, 2000 (Chris Ceballos)
"Everyone goes to Taco Mesa...located in an old Taco Bell building, the food at the restaurant is served quickly but is far from the typical, prefabricated, fast-food fare. From the vegetarian and fish tacos to the classic blackened chicken New Wave burritos ($4.95), all the food at Taco Mesa is tasty."

Orange County Register - Discover "Top Tacos"
August 12, 2000 Greg Hardesty
"Cult favorite Taco Mesa serves gourmet Mexican food in a casual setting....your stomach will dance to the restaurant's New Wave tacos, which are dressed with chili mayonnaise, cabbage relish, sour cream sauce and a blend of cheeses. The yummy stuff is ensconced in soft flour or red and blue corn tortillas. Things don't get much better than the grilled blackened fish, although the extrememly fresh tacos tend to fall apart in one's hands."
Southern California's Restaurant Writers
Award of Merit (1993 & 1994)
Award of Sterling Silver Merit For High Standards - Mexican Cuisine (1995 & 1996)
Award of Sliver Merit Special Value (1996 & 1997)
Award of Gold in recognition of the highest standards of quality cuisine and service (1996 & 1997)
---